From Digitally Obsessed: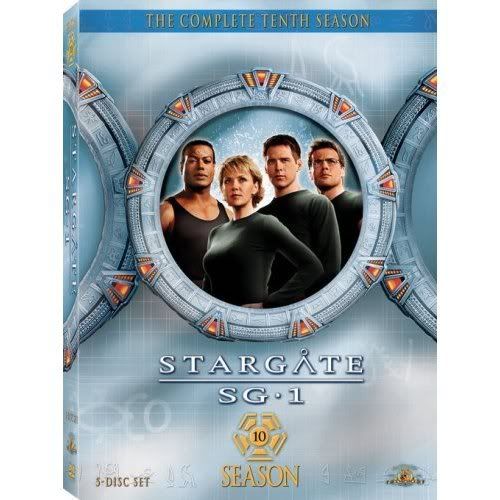 http://digitallyobsessed.com/contestjrenter.php3?linkname=stargate10
(Please enter contest at the link above.)
In season 10, Vala, a former Goa'uld host turned freedom-fighter, joins SG-1 in their battle to defend the galaxy from the holy war of the Ori. Meanwhile, relations between the Jaffa and Earth continue to be strained. It all comes to a sizzling end on the finale.
Welcome to dOc's Giveaway page. No questions to answer, no games to play, just sign in and enter your STREET ADDRESS AND PHONE NUMBER, and you'll be automatically entered to win! Don't forget you need to be a dOc member in order to enter. Unless otherwise noted above, entry is restricted to U.S. residents only. Sorry.
NOTE: STREET ADDRESS (SNAIL MAIL) AND TELEPHONE NUMBER is required in order for prize to be delivered. Your personal information is used by digitallyOBSESSED.com only for the purpose of determining eligibility for prizes to be awarded and will never be sold, transferred, rented or given away to any other entity.
Good luck! Contest ends midnight (Eastern Time) on July 31, 2007.
ONLY ONE ENTRY PER HOUSEHOLD