At the
Los Angeles Times
(Los Angeles, CA):
(Please follow the link for the complete article.)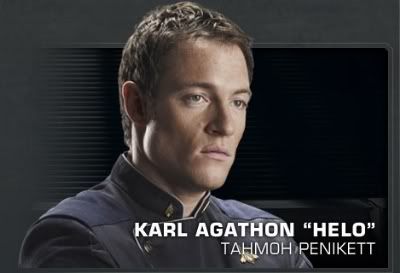 Faces to watch: Tahmoh Penikett
The chiseled Canadian debarks from the 'Battleship' and is into the 'Dollhouse.'
By Denise Martin
December 28, 2008
For the last five years,
Tahmoh Penikett
has been fighting off Cylons, a robotic race threatening human existence, on Sci Fi Channel's "
Battlestar Galactica
."
Starring in
Joss Whedon's
upcoming and already-beleaguered drama " D
ollhouse
," however, could be a more daunting task.
The show, which premieres Feb. 13 on Fox, revolves around an underground team of programmable people -- or dolls -- with various skills and abilities rented out for assignments by high-paying clients. Early on, one doll, Echo (played by
Eliza Dushku
), begins to become self-aware. Penikett plays Paul Ballard, a renegade FBI agent bent on taking down the morally suspect operation...