From a Richard Dean Anderson
web site
e-mail announcement:
Updates at RDAnderson.com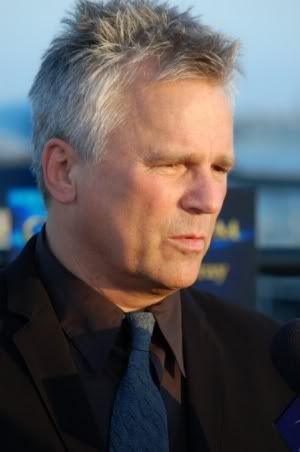 Richard Dean Anderson photo courtesy of GateWorld
This is the weekend of Comic Con International in San Diego, and RDA attended his very first Comic Con, joining fellow cast members from
Stargate SG-1
and Atlantis. On Thursday night, a special premiere of Continuum was held aboard the USS Midway, and on Friday RDA and the cast participated in the panels and autograph sessions. On Saturday afternoon, RDA checked in from San Diego with a short message describing how much fun he has been having this weekend.
You'll find the latest "Note From Rick" on the website now, as well as a selection of photos and links from the weekend's activities. Also, the Lexicon continues to grow, and entries are now complete through the letter "O".
Remember, Stargate Continuum will be released on July 29th!
Thanks for visiting!
Kate
Richard Dean Anderson Website