At
TV Guide Canada
:
(Please follow the link for the complete article.)
'Supernatural' looks to Season 6
By
Greg David
2010-05-13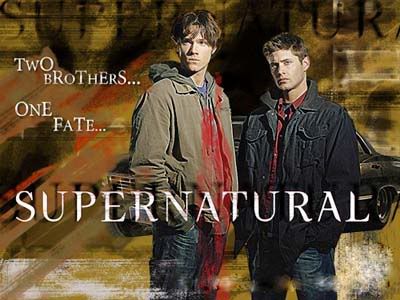 Sam and Dean return to their roots next year
The final battle is about to begin. In one corner, Sam Winchester (
Jared Padelecki
), a bunch of demons, Lucifer (
Mark Pellegrino
) and the denizens of hell.
In the other, Dean Winchester (
Jensen Ackles
), a legion of angels (led by
Misha Collins
as Castiel) and those up in heaven. At stake? Nothing more than the future of humankind and earth.
So it's pretty safe to say that the result of
Supernatural's
May finale, the aptly titled
"Swan Song,"
will steer where the series goes in Season 6. After all, the heaven-versus-hell story arc took up almost every episode this year, and it ends tonight.
Some say not a moment too soon. There have been those (me included) who think the war between God and the Devil has been dragged out too long, what with tales of four horsemen, demons aplenty and dozens of irksome angels.
"Our main concern was not to slice the mythology thinner to drag it out any longer than it was designed to," says Supernatural executive producer Sera Gamble. "That seems like a mean thing to do to viewers in exchange for making you successful and keeping you on the air. We want existing storylines to run their course, and then we figure it's our job to bring in new stories."
... The
Supernatural
season finale airs Thursday, May 13, at 9 p.m. ET on SunTV/CW.