Airing Sunday, July 11 at 9pm on PBS, a new TV adaptation of
Agatha Christie's
"
Murder on the Orient Express
."
From
PBS
:
On his way to Istanbul, Hercule Poirot is called back to London for a case, and finds transport via the opulent Orient Express train. An ornery American businessman, Samuel Ratchett, interrupts Poirot's luxurious trip with a cryptic plea for help — he's seeking penance, but may be murdered in the meantime. When the train is sidelined by a snowdrift and Ratchett is found dead, Poirot becomes embroiled in one of the most fiendish cases of his career. The suspects are numerous and colorful — an erudite Russian princess, an English colonel, a pushy American matron and a devout Swedish missionary among others. The evidence suggests a shadowy assassin may have boarded the train during a stop in order to commit the murder, but is there an unforgivable evil even closer at hand? Based on the novel by
Agatha Christie
,
Murder on the Orient Express
features
David Suchet
as Hercule Poirot and an all-star supporting cast including
Eileen Atkins
(
Cranford
),
Toby Jones
(
The Old Curiosity Shop
),
Barbara Hershey
,
Hugh Bonneville
(
Miss Austen Regrets
),
David Morrissey
(
Sense and Sensibility
), and
Stargate Universe's
Brian J. Smith
.
For more information on the movie's characters please go to this
link
at PBS.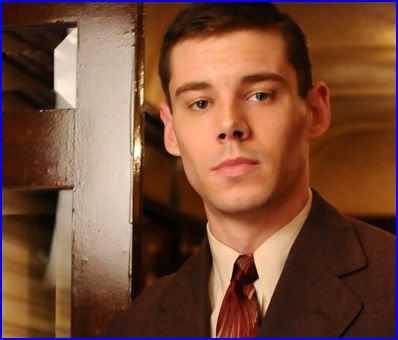 Brian J. Smith as Hector McQueen
Hector MacQueen
In his late 20s, American Hector MacQueen is the personal assistant to Samuel Ratchett. MacQueen is good with languages and paid well for his services.