From Slice of SciFi:
http://www.sliceofscifi.com/2007/08/22/santuary-in-hd/
ON THE NET
Santuary in HD
Posted by Sam on Wednesday, 22 Aug 2007
The hit online series "Sanctuary," starring "Stargate: SG-1″ headliner Amanda Tapping is now available in hi-def.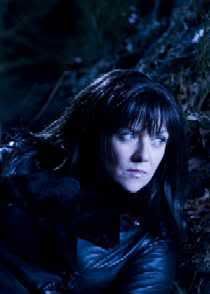 The landmark series created by Damian Kindler, with several episodes directed by Martin Wood debuted back in May and can already boast of over a half a million downloads.
Now Vuze, the online portal from Azureus, is offering all episodes of "Sanctuary" in the high definition format. Of course the series is still available in standard definition at Sanctuary For All.
http://sanctuaryforall.com/home.php
To install Vuze on your computer and begin enjoying "Sanctuary" and other great titles in HD, just CLICK HERE
http://www.vuze.com/app