From SciFi Wire:
http://www.scifi.com/scifiwire/index.php?category=0&id=43135
(Please follow the link for the complete article.)
12:00 AM, 08-AUGUST-07
McGillion Talks Atlantis Return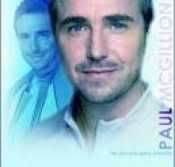 Paul McGillion, who will be returning to Stargate Atlantis in the role of Dr. Carson Beckett for a two-episode arc during the upcoming fourth season, told SCI FI Wire that it feels great to be back on the show after nearly a year away. "Honestly, it feels like coming home," McGillion said in an interview on the phone from the set in Vancouver, B.C. "And everyone's been so terrific to me. The crew gave me a little round of applause when I came back on the set. And that was really sweet. That felt really nice. And everyone's been really gracious towards me and it's just been really nice. I love the character, and the chance to reprise Beckett is my pleasure."
**snippage**
The future of the character beyond the two episodes remains unclear, but McGillion is open to the possibility of coming back on a more permanent basis. "We'll see what happens," he said." I don't know what their plans are for the character or where I'm going to be, but it's always a pleasure to come back and work on the show, that's for sure. So I'm not ruling anything out."
In addition to McGillion's return, Atlantis viewers can also look forward to guest appearances by Torri Higginson (Dr. Elizabeth Weir) and Stargate SG-1's Christopher Judge (Teal'c) in the upcoming fourth season.
Stargate: Atlantis will return on Sept. 28 in a new timeslot on Fridays at 10 p.m. PT/ET.
—Cindy White