From Jennifer Fallon's (a Stargate Novels author) blog:
http://www.jenniferfallon.com.au/blog/index.cfm/2008/3/5/Off-the-hook
(Please follow the link for the complete blog update.)
The good news, bad news, good news, news about Supanova...
http://www.supanova.com.au/home
Melbourne Mar 28
Brisbane Ap4 4
Bad news...
Stargate Atlantis' Jewel Staite had to cancel...due to working on the fifth season of Stargate Atlantis!
Good news...
Stargate SG-1's Teryl Rothery will be appearing at the convention!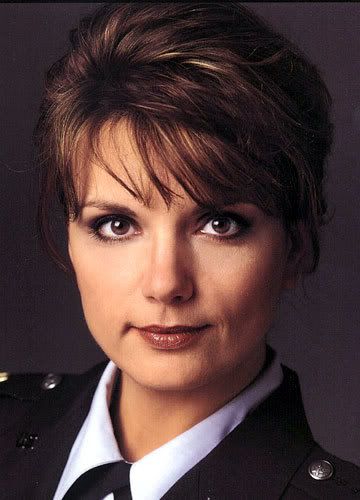 ALSO...
Supanova scores the rights to show (on a big screen) the shiny new SG1 DVD Ark of Truth, which will be introduced by Teryl and um, me... This is fine. Teryl Rothery will look exceptionally pretty, cute and famous standing next to me. I make a good stage prop for pretty and cute and famous people because standing next to me they look even prettier, cuter and more famous than they normally would.