From GateWorld:
http://gateworld.net/interviews/abstract_lorne.shtml
ABSTRACT LORNE
GateWorld Talks With Kavan Smith
It has been over a year since GateWorld last chatted with Kavan Smith about his role as Major E. Lorne on Stargate Atlantis. The character has remained the steady go-to guy in the absence of Colonel Sheppard, and Smith couldn't be happier.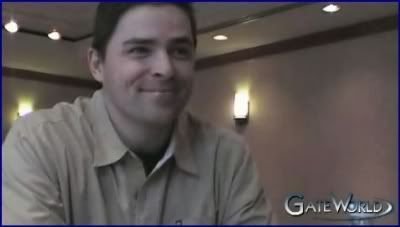 GateWorld's Chad Colvin recently caught up with the actor at Creation Entertainment's 2007 Stargate Convention in Vancouver. Kavan talks about recent updates to the character, relishing in moments where Lorne's personal life is explored. He also reveals some of his favorite moments from Season Four, such as a particular scene between he and David Hewlett in "The Last Man."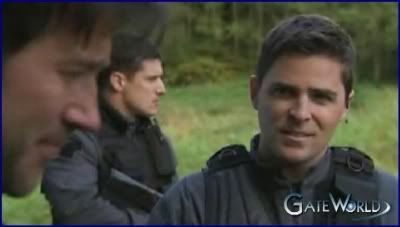 GateWorld's interview with Kavan runs 7 minutes. The video requires QuickTime 7.0 or higher. The interview is also available at GateWorld Play! Rather not view the video? It's also transcribed [at the link above]!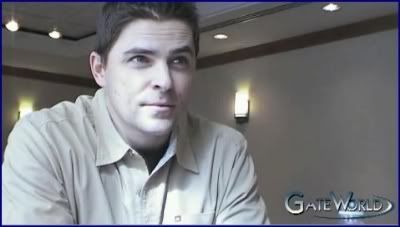 [NOTE: The video embedded here is a smaller viewing size than what is available to view at GateWorld/GateWorld Play, or available for download at GateWorld.]