At
SciFi Pulse
:
SFP Radio Features Sanctuary Actor Ryan Robbins
Written by
Ian Cullen
on January 29, 2010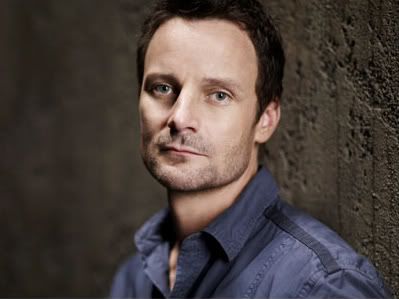 The Parsec Nominated SciFiPulse Radio continues its ongoing mission to boldly go where no podcast has gone before and for our next show, we bring forth a howlingly fun interview with
Ryan Robbins
, who among other things is best known for his role of Henry Foss in the hit Syfy Series
Sanctuary
.
During the course of our 30 minute interview with the actor. He talks about how Henry is vastly different from the darker and more sinister roles that he's played on other shows, and also shares his thoughts about
Sanctuary's
newest character Kate Freelander, and reveals how he sympathizes with
Agam Darshi
because of the tough job she had coming to the show so late.
The actor also touches on the role that folks will see him play in the new series
Caprica
, which started its run on Syfy Channel last weekend, although he was only able to reveal so much.
He says that it is a "complex role" that fans will enjoy.
So why not tune on for our regular Sunday show at the usual times of 10pm UK Time, 2pm PST, 4pm CT and 5pm EST [2pm PST] on Sunday 31, January.
You can link directly as we go live at:
www.blogtalkradio.com/scifipulse/2010/01/31/episode-54–interview-with-sanctuarys-ryan-robbins

Alternatively tune in to our feed on iTunes by going to the iTunes store and typing in SciFiPulse.
Download link