The Kavan Smith audio interview is now available to download (courtesy of Destiny Talk Radio Network and the SciFi Guys):
http://www.dtrn.co.uk/downloads/TheSciFiGuysSeason2Ep6KavanSmith&JoeFlanniganArchive.mp3
Kavan's interview runs approximately 22 minutes.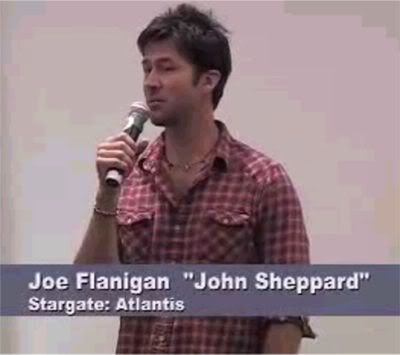 As an added bonus, there is also a Joe Flanigan interview (from a previous SciFi Guys interview)! Joe's interview runs approximately 9 minutes, and sounds like it was recorded sometime during season three.
Andee Frizzell (the Wraith Queen) is the guest next week.