With many thanks to zuz at GateWorld Forum:
http://forum.gateworld.net/showpost.php?p=7666220&postcount=893
for the heads up!
A video of press tour of the Stargate SG1: Continuum set.
http://www.rtl2.de/10708.html
Google translation of the German text:
This section of the press tour is something very special. Here you get a first glance at a backdrop, the first in the second Stargate television film "Continuum" will be shown.
This is not an exceptionally extraterrestrial star cruiser, but the landscape of an earthly vessel. By around the year 1920, built Kahn, the Stargate to the USA market. According to the few information previously known about the film, the action seems not to without problems.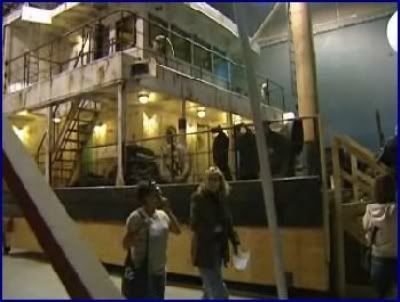 This sequence was in a different building the Bridge Studios filmed, the "Special Effects Stage". This is one of the largest in North America. There are primarily the scenes filmed in the many post-processing effects.
And at this link:
http://www.rtl2.de/10712.html
the costumes from the movie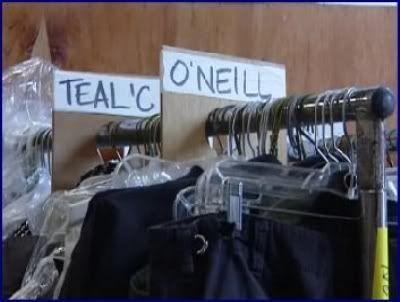 Google translation of the German text:
In the costume department has the opportunity, a group of very creative people in their work life.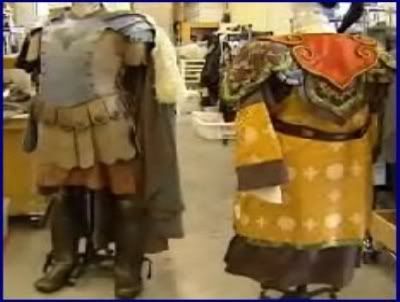 What would be a science-fiction series without the clothing of many aliens, which is always happen? The designers think it is not only the latest intergalactic fashion, but also browse in the historic cultures of the Earth for new ideas around, in order to combine both miteinnder. It is also much recycled.
Often, the costume department only a few days until the costumes for the filming date to be completed, so this performance should at this point also particularly appreciated. One should also note that this is "only" movie costumes, many of them but also the changing weather in Vancouver at Außendrehs and action scenes must endure without auseinanderzufallen.