At
Hollywood: The Write Way
:
(Please follow the link for the complete interview.)
David Blue Talks Stargate Universe
Friday, April 2, 2010
by
Melody Simpson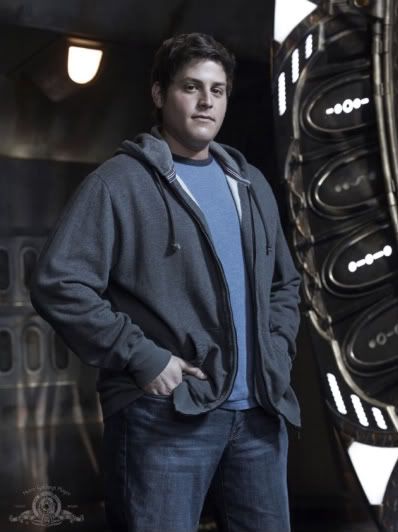 Stargate Universe
returns tonight with all new episodes and after a great preview interview at Syfy's Upfront event, I talked to
David Blue
again for a more in depth look in the show and what else he's up to. Check it out...
A brief excerpt:
What are you most excited for the fans to see in the second half of
SGU
?
DB: "The first few episodes back will set the tone. It goes back to the stories that were planned out in the beginning. Getting to know these characters is going to pay off and it's going to be really amazing. I'm just excited not to have to wait anymore for everyone else to watch "Space" and "Divided." It's so interesting to see where the people go. When I finished episode 20, I thought, "Wait, this is it?" I was amazed and it hit me that there weren't going to be anymore episodes until we shot them. And it really annoyed me. I want to know what's next and I know the fans will too."