At
IGN
:
(Please follow the link for the complete interview.)
Through the Stargate with SGU's Elyse Levesque

The Stargate Universe star talks about the return of the series and what's to come.
by
Eric Goldman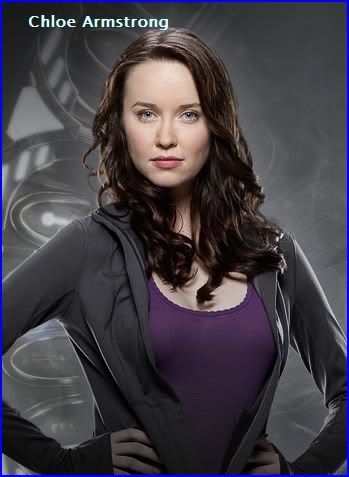 March 31, 2010 - After a midseason break,
Stargate Universe
is back with new episodes this Friday. I had the chance to speak to one of the show's stars,
Elyse Levesque
, about the return of the series and get some hints at what's to come. Levesque discussed the evolution of her character, Chloe Armstrong; the continuing love triangle between Chloe, Lt. Scott, and Eli and more.
A brief excerpt:
IGN: Some viewers felt that the female characters weren't proactive enough in the initial episodes.
Levesque: We've got some really great stuff in the back half of the season with all the female characters, where I think we all see them come out and step up. I think the reason people thought that in the beginning… What they have to remember is that -- and I think with some of the male characters we saw weaknesses [as well] -- is that's kind of the point of the story we're trying to tell.

These people, they weren't designed to be here. They're all completely scared and out of their element and unsure. My character, Chloe, had never been off-world before, had never been out in space like that, and all of a sudden she's living on a space ship and her dad's dead and her entire life is turned upside down. Tamara is not a full-on doctor; she's just a medic, and she's just one person. It's overwhelming to have to do all this. And Camile is constantly having to go up against Young, and this, that and the other thing. But we see, I think, them all come into their own in the back half of this season, and it just honestly gets better and better, and there's a really kick-butt female character that's introduced in the very end of the back half, and it's just interesting. There's some really interesting dynamics going on. I think there's a lot more girl power in the back half.