At
Art Asylum Blog
: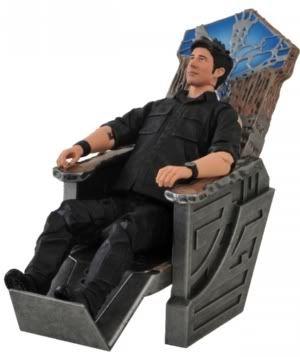 January 6, 2009 : Stargate Atlantis Series 3 Approaches Milky Way Galaxy
Our third series of action figures from
Stargate: Atlantis
will be arriving in stores later this month. Check out the full article to see updated packaging
shots
of the entire wave!
This assortment includes fan-favorites like
Ronon Dex
and
Jennifer Keller
but also gives you new versions of
Samantha Carter
and
John Sheppard
! As if that wasn't enough to push you over the edge, you can also finally get your hands on a
Wraith Drone
and combine all the included pieces to make your own figure-sized
Ancient Control Chair
. And to add even MORE to the mix, we're including a Garrison Uniform
Jack O'Neill
with every case, so check with your retailer of choice and make sure they have
Stargate Atlantis
Series 3 on order!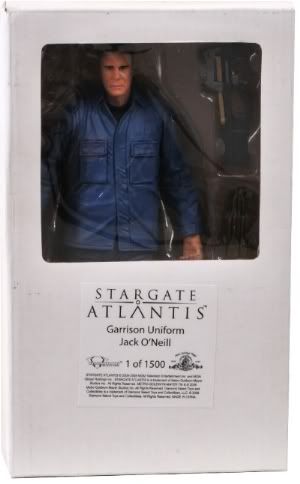 Diamond Select Toys Stargate Atlantis Series 3
Action Figures
Estimated Availability Date: 1/21/2009