At
GateWorld
: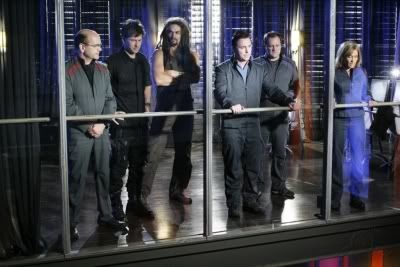 PREVIEW: 'Identity'
THURSDAY, DECEMBER 11 (EPISODES)
Stargate Atlantis - The Final Episodes
Find out about the new episode airing Friday at 9 p.m.!
A brief excerpt:
GateWorld is counting down the final five episodes of
Stargate Atlantis
, a series that over the past five years has helped to make the SCI FI Channel a top ten cable network.
This week is the premiere of "
Identity
," the eighteenth episode of
Stargate Atlantis's
final season. When Dr. Keller begins acting strangely, the team discovers that someone else -- a woman named Neeva -- has taken control of her body. Meanwhile, Jennifer herself winds up in Neeva's body on another planet -- and finds out that she is a wanted criminal.
Here is how the SCI FI Channel describes this week's episode ...