At
GateWorld
: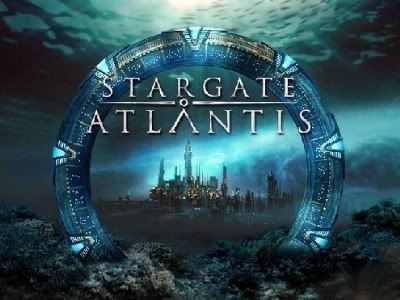 GateWorld Podcast: Episode #14
Tuesday - October 14, 2008 | by Darren Sumner
Visit the
GateWorld Podcast
page for more about the show!
In this week's installment of the GateWorld Podcast, Darren and David discuss "
The Lost Tribe
," the second part of
Stargate Atlantis's
mid-season two-parter. We'll talk about the shocking return of a familiar alien race, the Travelers, Todd's betrayal, and the rest of the episode.
This week's podcast also includes an exclusive sneak preview of GateWorld's upcoming interview with Jonas Quinn actor
Corin Nemec
! Corin has been our most requested interview in the years since he left
Stargate SG-1
, and we're excited to finally bring it to you later this week.
Finally, we'll recap the latest news and site additions, and hear your feedback in the mailbag segment!
This Week's Listener Question: As Atlantis heads into its final run of episodes, what do you think of the Wraith? Do they still make you tremble in your boots, or are they just not scary?
Leave us a voicemail on the GateWorld Podcast Hotline any time, day or night, and we'll play some of your responses in the next podcast! Just dial:
616-712-1647
(Long distance rates apply)
Listeners outside the U.S. can use Skype to call for just 2 cents per minute. Or, record a brief message on your computer and e-mail the MP3 or WAV file to us.
You can also leave a comment below, or post on the Podcast Feedback thread at the forum.
Next Week: We're talking about Friday's new episode, "
Outsiders
." Catch it Friday night on SCI FI, then tune in Tuesday for our discussion.