At
GateWorld
:
(Please follow the link to view the video in its original format.)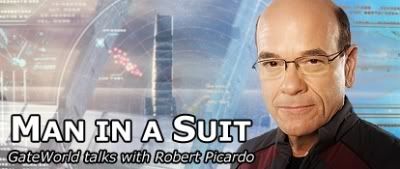 MAN IN A SUIT
GateWorld talks with Robert Picardo
Has it really been almost six years since
Robert Picardo
walked on to the scenes as NID Agent Richard Woolsey? A familiar face in the science fiction world, Picardo's character introduced a friction between
Stargate Command
and Washington initially, but eventually would grow to become a great advocate for the
Stargate
programs.
GateWorld talks with Picardo about his fifth season stint as commander of Atlantis base and whether or not this made sense for the character. He also introduces his family of pets. We talk about the legacy of both
Stargate
and
Star Trek
, and his current projects both on screen and with the Planetary Society.
GateWorld's interview with Bob runs almost 49 minutes, and is available in video, audio, and transcript form! The video version below requires QuickTime, but it is is also available in Flash format at
GateWorld Play
.
For the audio version you can listen online at your leisure, or download it to your MP3 player.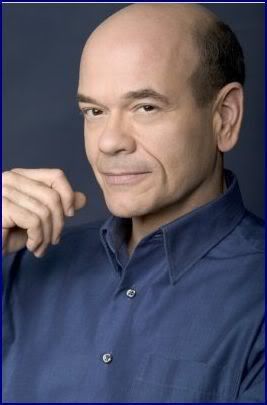 A brief excerpt:
GW: Do you think it was good that
Atlantis
ended its series run and is now doing DVD movies or do you think it's too early to speculate on that?
RP: It's too early to say. I am confident they will make the first movie. They've made the announcement. They haven't picked a time yet. None of the actors have been contacted yet, but I believe that they intend to do it. And I believe even the SCI FI Channel has made some sort of ...
GW: I think they're going to run it.
RP: I do believe it will happen. I hope it's a great success. It would be wonderful if, once or twice a year, you could be a

Stargate

fan watching Stargate Universe and get your weekly fix of new

Stargate

, but you could still keep abreast of the other

Stargate

branches with yearly installments.

The

SG-1

movies have been wildly successful, way beyond the studio expectations. I hope that that bodes well for

Atlantis

.