At
Business Wire
:
(Please follow the link for the complete article.)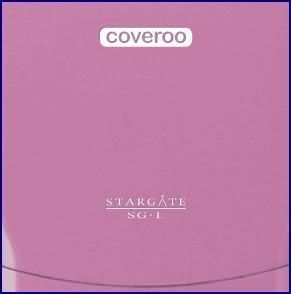 Coveroo Introduces Latest in Device Personalization at DEMO 09

Company Taps $40 Billion Cell Phone Accessories Market, Offering Exciting New Custom Design Options and Support for Over 75 Phone Models
DEMO 09
Station #33
PALM DESERT, Calif.--(BUSINESS WIRE)--At DEMO 09 today, Coveroo continued to fulfull its vision to create a world where personal electronics are truly personal by unveiling unique additions to its line of custom replacement cell phone covers. Coveroo now supports color, stainless steel, gold and glow-in-the-dark personalization, as well as new artwork categories from more of your favorite brands including Garfield, Family Guy, Dexter, The Tudors, Resident Evil 5, and Todd Harris Goldman. Coveroo will be presenting on-stage at 2:10pm today and can be found at Station #33 in the DEMO 09 Pavilion. To view the real-time Internet broadcast, to go
www.demo.com/live
. For more information regarding Coveroo's broad array of offerings or to place an order, please go to
http://www.coveroo.com
.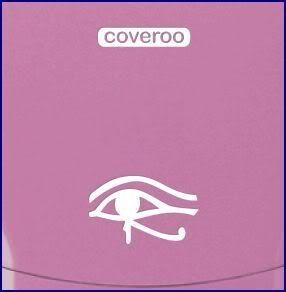 A Coveroo replaces the original back cover on your mobile device with a custom version that features lasered artwork from your favorite band, TV show, movie, artist, or even your own creation. Getting a Coveroo is simple and quick – prices start at only $9.95. Go to
www.coveroo.com
, choose a phone model, and select your desired design; or pick from a variety of fonts to have your name or initials etched. The folks at Coveroo will hand craft a new back cover for your phone and send it to you. Once received, you just slip off the old boring back cover and replace it with your new fashion-forward Coveroo.
... In addition to the brands announced today as being commercially available for the first time, Coveroo also has artwork available for fans of 24, Barbie, Beverly Hills 90210, CSI, Domo, Easy Rider, Hot Wheels, Jeff Dunham, Juno, Marilyn Monroe, Married With Children, U.S. Military branches, Obama, SpongeBob, Star Trek,
Stargate
, Street Fighter IV, Superbad, The Godfather, The L Word, The Simpsons, and UCLA.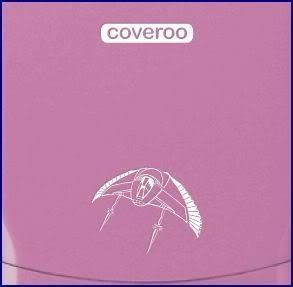 Available immediately from the Coveroo website are designs for the Blackberry Bold, Curve, Pearl, Storm, and 8830 World Edition; the Motorola SLVR L7 & L6, RAZR, V180, V220, U6, and Rapture; the Samsung U410, U340, A737, Omni, SCH-A777 and Alias; the LG CU515, CU920, Decoy, Shine, Dare, Incite, and Invision; the HTC Dash and Touch; the AT&T Quickfire; the Nokia 6550; and the Pantech C630. Apple iPods with a Coveroo are also available for resale on the Coveroo site.
Coveroo is adding new phone models and design choices all the time.
San Francisco-based Coveroo was founded in October 2008 by seasoned industry veterans including Karl Jacob, Ben Katz and Mark Halstead. It is funded by Bay Partners, Norwest and Microsoft.
~~**~~**
Stargate
:
Available are:
Eagle
Eye of Ra
Eurondan Fighter
White Rock Research Station
SG Official Logo
Mayan Bulldog
Apophis Emblem
DHD Glyphs
Russian Minisub
Insignia
Hieroglyphs
Mayan Logo
Death Glider
Fighter Icon
Stargate Official Symbol