At
SF Universe
:
(Please follow the link for the complete SF Universe interview.)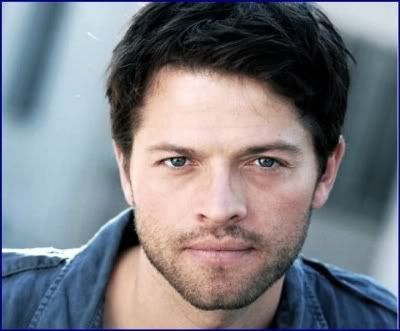 Ten Minutes with Supernatural's Misha Collins
by Cynthia on May 4th, 2009
It's been nearly a year since we were introduced to
Supernatural's
first angel in residence, Castiel. With his unblinking stare and deep, humorless voice, he's been guiding Dean Winchester down a biblical path that's leading them all straight into the ultimate maelstrom known as the apocalypse.
But when the director yells cut, Castiel falls away and in his place stands the witty and charming
Misha Collins
, fitting in on the
Supernatural
set as if he'd been there since day one.
Listen in as
Misha Collins
talks to me about body swaps, the fear of God and his recent dual role as both Castiel and the human vessel he calls home.
A brief excerpt:
... Cyn: Last week's episode "The Rapture," was a total tour de force for you, wasn't it? How hard was it to play two different characters in the same episode?
Misha: It was a challenge on a couple of levels. I needed to really flush out a distinct character [for Jimmy] that was going to have different physical, vocal, and personality traits so that there was going to be a clear distinction between him and Castiel. It was a challenge to stay on top of exactly where I was in the story, because there were flashbacks and different arcs for each of the characters, so there was a lot going on that required me to be attentive. It was interesting and I enjoyed it. Maybe next season I could ask Eric to let me play all the characters . . .
~~**~~**

Don't miss Supernatural, Thursdays at 9:00 on The CW.
*** Want more Supernatural scoop and a chance to win a prize autographed by Misha?
Follow this Twitter
: And follow
Cynthia
! * * *