From
GateWorld
:
(Please follow the link for the complete GateWorld article.)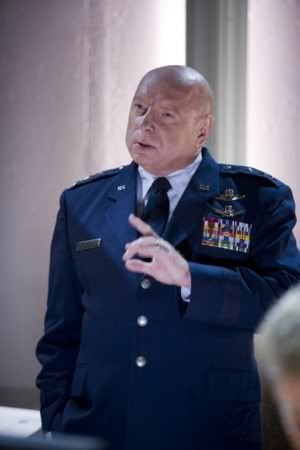 Don S. Davis as Maj. Gen. George Hammond from Stargate: Continuum
The Best of Don S. Davis
THURSDAY, JULY 3 (ACTORS)
GateWorld revisits our Top 12 favorite episodes featuring Don S. Davis as General George Hammond.
A brief excerpt:

"I've never met anyone who liked doing what they do more than you. And you were good at it -- great."
Jack O'Neill to George Hammond, "Chain Reaction"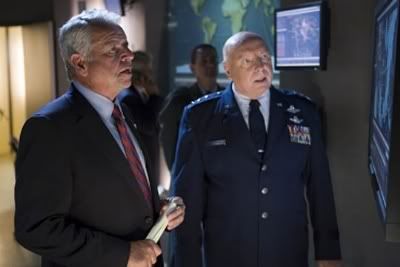 William Devane as President Henry Hayes and Don S. Davis as Maj. Gen. George Hammond from Stargate: Continuum
Sunday's passing of actor Don S. Davis came as a shock to his family and friends, and also to those of us in the Stargate world who consider ourselves something of an "extended family," and to the entire Vancouver film community. Many of us met him at conventions, or on the set of one of his many projects. A few of us even had the privilege of getting to know him personally.
But all of us, all Stargate fans, came to know Don Davis as Major General George Hammond, the leader and father figure to SG-1 and Stargate Command. While the SG-1 team got all the storylines and fan attention, Don reported for duty each day to put in a steady and vital performance as the General -- the man who sent good people on dangerous missions, always wishing that he himself did not have to stay behind.
In celebration of the life and work of Don S. Davis, we present our favorite General Hammond moments from more than a decade of Stargate history: