From
TV Guide Online
:
(Please follow the link for the complete article.)
TV Guide News - Today's News: Our Take
by Matt Webb Mitovich
Supernatural Scores X-citing Guest Star For Season 4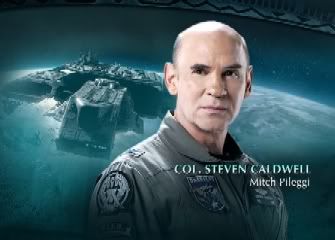 X-Files vet Mitch Pileggi [Col. Caldwell on
Stargate Atlantis
), who may (or may not) have just appeared in the series' latest movie, already has a new gig lined up for fall — as a guest on Supernatural.
Speaking at the raucous Supernatural panel at Comic-Con, series creator Eric Kripke offered some scoop for the ravenous audience when pressed about upcoming guests. Pileggi will be appearing in Season 4 as Mary's father — thus, Sam and Dean's pappy!
**snippage**