Friday, February 6, 2009
At
TV Guide Online
:
(Please follow the link for the complete article.)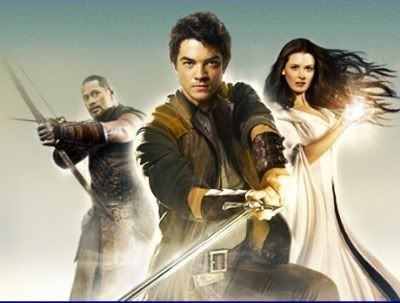 Seeker Star Previews Legendary Adventures to Come
Feb 5, 2009 by Matt Mitovich
Fans of
Legend of the Seeker
have two big reasons to raise their swords and hurrah. One, the syndicated action-adventure series (based on the
Sword of Truth
novels by
Terry Goodkind
) has been picked up for a second season. But also, a Legend-ary faceoff soon will come to fruition.
Asked to look ahead to Season 2,
Craig Horner
, who stars as Richard Cypher/the Seeker, says, "I don't know if they'll follow the second [Sword of Truth] book at all, because they already drew from the first book and took some stories and characters from future books. Now that we've got our own reins on the show, we can kind of do what we want ..."