At
North Shore News
(Vancouver, BC, Canada):
(Please follow the link for the complete interview.)
Web-first projects making an impact
By
Benjamin Alldritt
, North Shore News August 20, 2010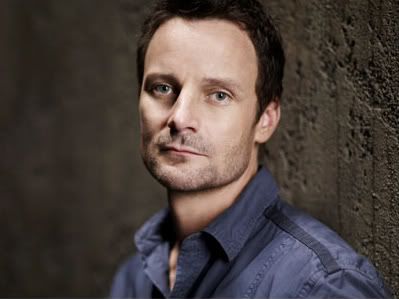 "Early on, someone said to me 'You're not good-looking enough to be a leading man and you're not ugly enough to be a character actor,'" recalls North Vancouver-based actor
Ryan Robbins
. "I said 'Well I can ugly myself up a little bit but I don't know if I can get any prettier.'"
Happily, that early assessment was well wide of the mark. Robbins has rarely been idle since he got into professional acting, playing a series of character roles and now looking forward to taking on that leading-man mantle.
Robbins met with the North Shore News just after returning from Comic Con in San Diego, where he represented several local television shows --
Sanctuary
,
Riese
and the upcoming
Dream Detective
-- at the international pop-culture conference.
"It was absolutely bonkers," says
Robbins
, who plays Henry Foss in
Sanctuary
and Rand in
Riese
. "I'm not really used to the getting-recognized thing. But wow, on the panel at Comic Con, you couldn't see the back of the room. I said 'Wow, our little show (
Sanctuary
) is pretty popular' and someone said 'Yeah, you're in 183 countries...'"
Sanctuary
season three premieres on Syfy (US) on Tuesday, September 28 at 10pm -- this season will have 20 episodes!