PRESS RELEASE-
For immediate release
(9/7/07)
West Palm Beach, FL
A new chapter in science fiction talk radio opens as "That Sci-fi Show" premieres Friday night, September 14th at 10pm, US EDT on WWNN-AM 1470 in South Florida. This two hour program is from the creator and former co-host/co-producer of "Sci-fi Overdrive," Joey Donovan. While "That Sci-fi Show" is locally broadcast, it can be heard on Streaming Audio online:
http://www.neuronbroadcasting.com/radiostreams/wwnn-am.htm
or through the station's website at
http://www.wwnnradio.com
.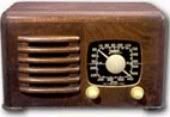 Donovan will be co-host and co-producer, along with co-host/co-producer Chris West and regular guest contributor David Durica (the latter currently co-host/co-producer of "Sci-fi Overdrive," airing on 25 radio stations).
"That Sci-fi Show" will feature news on developments in the entertainment industry in regards to science fiction, fantasy, comics, collectibles, role playing games, Japanese animation, genre conventions, and also on news of spaceflight and hard science. Also, live interviews will be carried with the opportunity for listeners to call in with questions at 1-888-565-1470.
For more information on "That Sci-fi Show", or to book guests, contact Joey Donovan at scifiradioguy [at] aol.com or at 561-752-6986
"That Sci-fi Show" is a production of Ad Astra Communications, LLC