Sunday, July 18, 2010
Courtesy of
AlloCiné
:
David Hewlett, David Nykl

Video Interview
[NOTE: Video is geo-coded for Australia.]
At Syfy Australia's
SciFi Pi blog
:
Teal'c Talk with

Christopher Judge
News Saturday, July 17 by Captain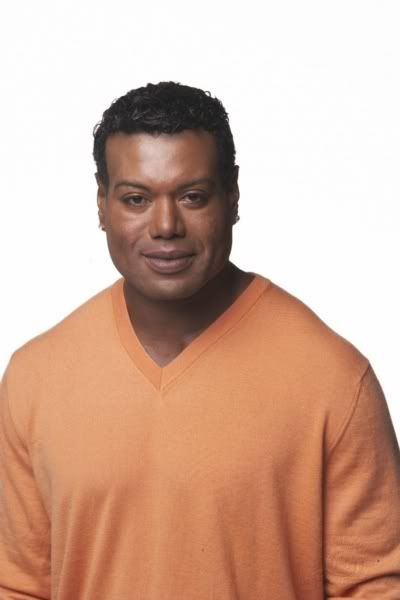 Christopher Judge
has more charisma in his left finger than most people produce in a lifetime. It's an eerie, indisputable fact. Thus to have an interview with him is to get the full force of the realisation that no, he is not a quiet, carefully worded warrior with a penchant for the perfectly placed eyebrow raise. Not at all.
He is "indeed" an actor who loves his job, loves life and loves being a part of the
Stargate
family. What he doesn't love is polar bears. Because they can eat you.
When the time came for the cast and crew to head to the Arctic circle to shoot
Stargate: Continuum
, Christopher was left behind, safe in the knowledge that he would not be left as a red smear on the polar ice by some hungry white beast. He unfortunately missed out on seeing a gigantic naval sub smash through the pack ice, but then he also missed out being stuck in huts in sub zero temperatures and having to have a chap with a hunting rifle shadow you every time you went out.
Sensible chap, that.
We spoke with him on a recent visit to Australia about all things Teal'c, and he gave us the goods about "indeed", how the Zat gun got its pronunciation, his writing efforts on the show and more...