From Yahoo TV:
http://tv.yahoo.com/slideshow/268/photos/1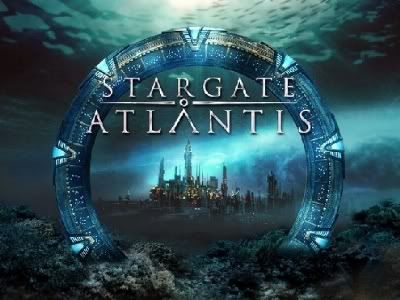 Sick of reality TV?
With summer TV dominated by reality madness, these scripted shows are a welcome relief.
You like that your favorite TV shows help you escape from reality, not see more of it. You love to drown yourself in drama and comedy, catch up on characters' lives and enter into completely new worlds via your favorite series. You can't wait to watch Nancy Botwin's suburban drug-dealing on "Weeds," Deputy Police Chief Brenda Johnson solve the case on "The Closer," or Don Draper's womanizing on "Mad Men." Click through this slideshow to check out the stand-out scripted series coming your way this summer.
Stargate Atlantis
is on the list (at # 24)
The ever-popular SciFi series "Stargate Atlantis" follows a team of intrepid explorers from Atlantis, a city built thousands of years ago by the highly evolved and mysterious Ancients, as they explore the distant Pegasus Galaxy. Season 5 promises another dose of excitement and adventure as a new and powerful race is introduced and new alliances are forged -- all while the team continues to explore the mysteries of the unknown galaxy. The season will also include the series' 100th episode and will mark the return of fan favorite Paul McGillion, who reprises his role as the beloved Dr. Carson Beckett for five episodes. Premieres Friday, 7/11 at 10 PM on SciFi Channel