At
Comic Book Resources
:
(Please follow the link for the complete press release.)
Mon, December 22nd, 2008
Arcana Studios announces film deal for "Paradox"
by CBR News Team, Editor

Official Press Release
Arcana Studios, an award winning comic book publisher and transmedia producer, has joined forces with Emmy Award winning production company Legacy Filmworks, and production/finance group Bron Management, to produce a slate of five live-action 'genre' feature films based on Arcana comic book titles, starting with the sci-fi thriller "
Paradox
", currently in production in British Columbia.
Deboragh Gabler
, through her production shingle Legacy Filmworks will produce the slate, alongside Bron Management's
Aaron L. Gilbert
. Arcana's Founder/Publisher
Sean O'Reilly
is Executive Producer. All slate films are based on Arcana published sci-fi, thriller, and horror comic book titles.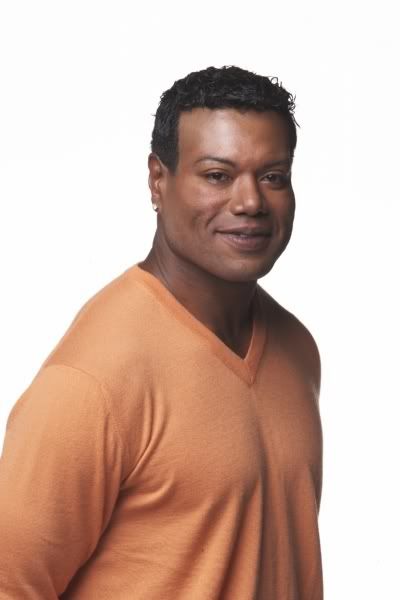 Christopher Judge
"Since Aaron joined forces with me at Arcana, we have concentrating on structuring partnerships with top producers like Deboragh Gabler" said O'Reilly. He continued, "We are excited to be working with her on our films, which will introduce and showcase the work of some incredible independent comic book creators. We are also just thrilled to have these projects financed given the state of the current market. It has been tough but Aaron figured out how to make it happen "
Paradox
, which was written by
Christos Gage
and
Ruth Fletcher Gage
, based on the comic series by
Christos Gage
, is being directed by
Brenton Spencer
(a top sci-fi film and TV director, perhaps best known for his work on
Stargate: Atlantis
and Earth: Final Conflict). The incredible ensemble cast features a host of sci-fi stars, lead by
Kevin Sorbo
(
Andromeda
,
Hercules
);
Steph Song
(
jPod
, and co-star with
Val Kilmer
in the upcoming
The Thaw
);
Christopher Judge
(
Stargate
);
Alan C. Peterson
(
Shooter
,
Narc
,
Beautiful Joe
);
Alisen Down
(
Battlestar Galactica
); and
Emilie Ullerup
(
Sanctuary
).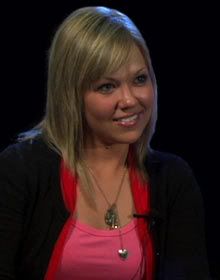 Emilie Ullerup
Paradox
introduces homicide detective Sean Nault, a cop on a parallel Earth who is investigating a baffling series of murders committed by a means his Earth has never seen before: the power of science. Sean uncovers an apocalyptic plot that will lead him to another dimension and the realization that, unless he prevents it, both earths could well be destroyed.
Legacy' s Gabler said, "I've known Aaron a long time but this is our first endeavor together". She added "what a great way to start a working partnership on such an exciting and timely series of films, from a dynamic and creative comic book mind like
Sean O'Reilly
". Other comic-to-film slate projects include; Chopper, a horror/thriller based on a
Martin Shapiro
comic going to camera end of January 2009; and
Sundown
, a western/vampire thriller based on the comic by
Jay Busbee
, scheduling for April/May 2009. Future slate projects will be announced in the coming months.
The films are being sold internationally by Myriad Pictures who will be working alongside Arcana, Legacy, and Bron to brand these comic-to-film 'genre' films ...