With many thanks to the Jason Momoa web site for their e-mail announcement:
We want to send out a huge thank you to all of the Stargate Atlantis Fans that voted and brought them the People's Choice award this week!
For those that missed the Awards, check out this link:
http://www.youtube.com/watch?v=k8F7SIoic-Y
We also want to remind any of you that haven't been by the
http://JasonMomoa.com
forums in a while to stop by and say hi!
|**|**|**|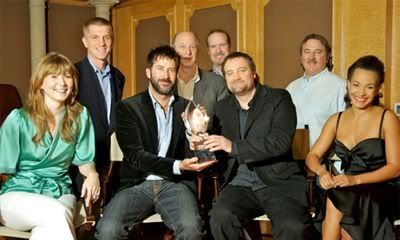 Photo courtesy of MGM Stargate.
This video clip is also available at the People's Choice Awards site:
http://www.pcavote.com/pca/history.jsp
On the main page, click on the Favorite TV Show category, you'll then be "transported" to another section, with a horizontal slider...keep on sliding to the right, because SGA is towards the end. Click on the SGA cast photo and view!