From Jewel Staite's blog update for February 17, 2008:
http://blog.myspace.com/index.cfm?fuseaction=blog.view&friendID=147037658&blogID=358807463
(Please follow the link for the complete blog update.)
Sunday, February 17, 2008
Happy Spring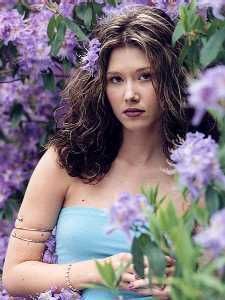 **snippage**
I thought I'd better write again before things got a little hectic, which, judging by the first few scripts I've read of Atlantis: season 5, is pretty darn imminent. I guess the cat's been let out of the bag, so yes, I can confirm that I've signed on to the show as a regular cast member, meaning majority of episodes, meaning almost
twice as many breakfast sandwiches (!!). I'm thrilled, of course, for other reasons as well; it's a wonderful group to be around, even if they're teasing you incessantly for being the "newbie"…but now that we have, er, new newbies, maybe the teasing will relent? Or at least move to a different outlet?
Anyway, so far so good on the character-building front, even if prosthetics are included far too soon for my taste.
Can't say much more than that on the subject, as well as others (I am also kept in the dark on whether it'll be Ronan or McKay fathering Jen's babies, so there's really no point in asking me these things) but stay tuned for more hints and surprises to come in the conclusion of season 4. That's it. That's all you get. I'm still new enough to get in trouble for spilling too many beans, so don't entice me. You know how I am with keeping secrets!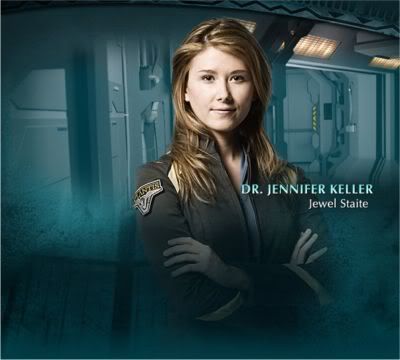 On to some questions I can answer:
**snippage**
Has anyone mentioned to Joe Flanigan that he has a striking resemblance to Disney's Aladdin? No, but thanks for the ammo.
**snippage**
My favorite New Kid? Joe, of course. What a question.
**snippage**
Enjoy the sunshine!