From MGM Stargate:
http://stargate.mgm.com/news_detail.php?id=63
(Please follow the link for the complete article.)
The Fall Guy
(Stunt Coordinator James "Bam Bam" Bamford)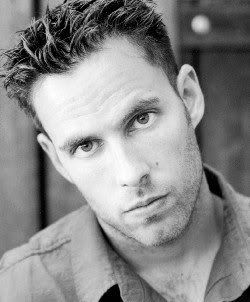 February 12, 2008 (Episodes)
Imagine if your day job involved throwing your favorite characters from very high piles of boxes. Well, that's what was on James Bamford's work order when it came to shooting `Trio'.
In Stargate Atlantis' latest episode, three of the City's personnel find themselves trapped in what seems to be an impossible situation. Stuck in a disintegrating mining facility, far from home and with no way of contacting help, Carter, McKay and Keller face their most demanding challenge yet.
The episode was also demanding for the production team. Apart from the challenges of building and filming in a tilting set, it featured some very daring stunts of a sort not seen on Stargate Atlantis before. One particularly memorable piece of action required the team to build a precarious construction of wooden boxes and beams, from which Colonel Carter would endure a nasty fall. One of the crew charged with helping make this scene a reality was stunt coordinator James Bamford.
**snippage**
<><><><>
James Bamford's profile at Stunts Canada:
http://www.stuntscanada.com/memberprofile.php?m=4