From the SciFi Channel's Stargate Atlantis site, updates for February 8, 2008:
http://www.scifi.com/atlantis/
"
Trio
"
http://www.scifi.com/atlantis/episodes/episodes.php?seas=4&ep=0418&act=1
* Episode Synopsis
* Episode Photos
NEW Alex Levine Blog update for "
Tri
o:"
http://blog.scifi.com/stargate/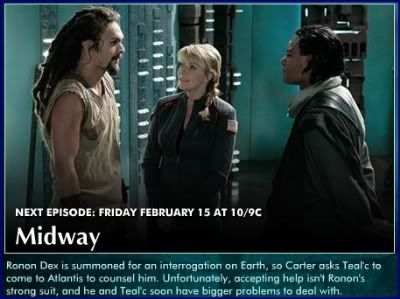 NEXT new episode: "
Midway
:" Ronon Dex is summoned for an interrogation on Earth, so Carter asks Teal'c to come to Atlantis to counsel him. Unfortunately, accepting help isn't Ronon's strong suit, and he and Teal'c soon have bigger problems to deal with.
Trailer for "
Midway
:"
http://video.scifi.com/player/?id=215031
(Screenprints from trailer)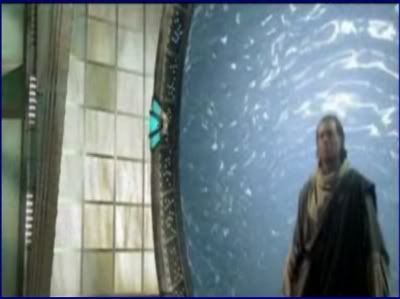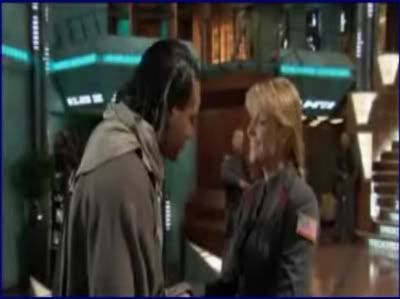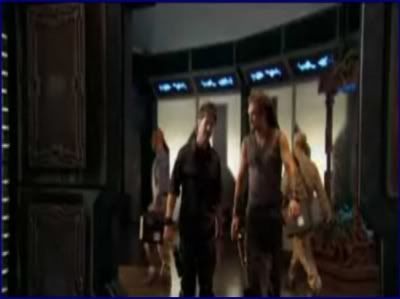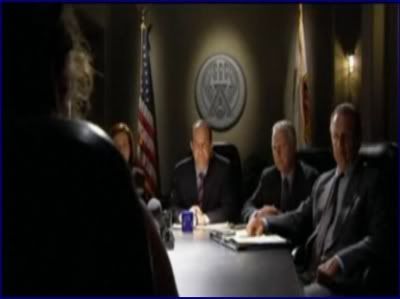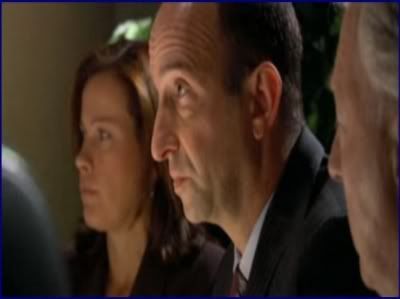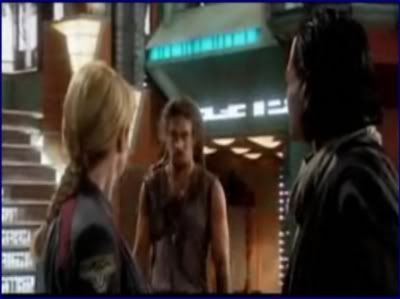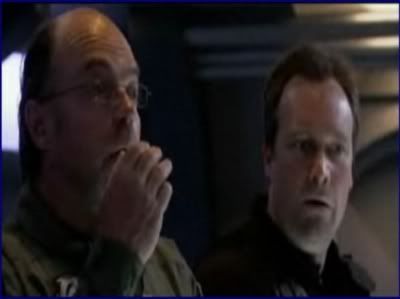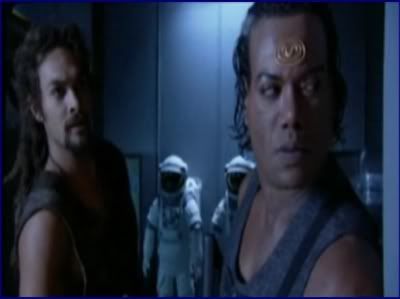 Clip from "
Midway
" at GateWorld:
http://gateworld.net/video/newsandfeatures/1202438784.shtml
NEW Quiz
: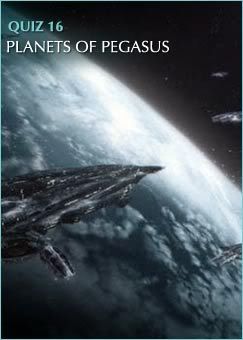 http://www.scifi.com/atlantis/quizzes/planets/index.php?start=1
Planets of Pegasus
Feb. 9, 2008
Yeah, we know — all the planets on Stargate Atlantis look like
Vancouver. Take our newest trivia quiz and prove you're a real fan by
being able to tell them apart anyway.
NEW Video
:
No new video this week.
GET IN THE GATE SWEEPSTAKES
- The Iris Closes March 14, 008!
http://www.scifi.com/getinthegate/
<><><><>
From the MGM Stargate site:
Unlock the Gate Sweepstakes
http://stargate.mgm.com/promotions/sweepstakes_code.php
The Gate closes on March 13, 2008.