With continued thank you's to Andreas at GateWorld Forum for the MGM publicity stills:
http://forum.gateworld.net/showpost.php?p=7759729&postcount=661
(Please follow the link for the full-sized, higher-resolutioned version of these photos.)
Vala (Claudia Black)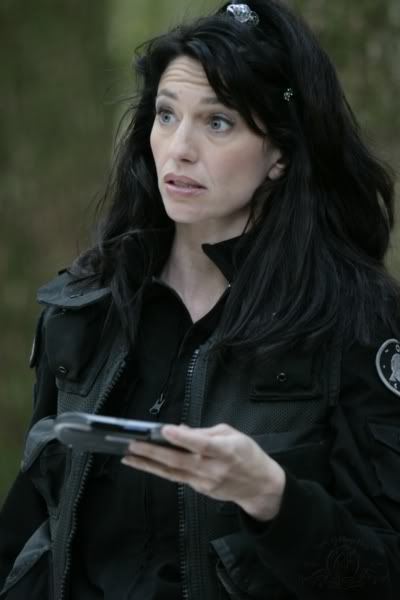 Vala and Adria (Morena Baccarin)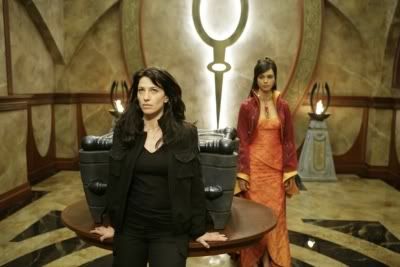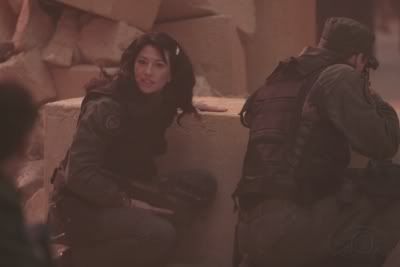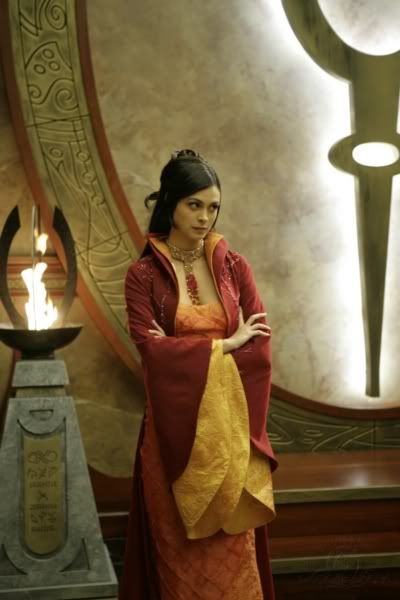 Stargate SG-1: The Ark of Truth is a made-for-DVD movie scheduled to be released on March 11 2008. Starring: Ben Browder, Amanda Tapping, Christopher Judge, Michael Shanks, Claudia Black, and Beau Bridges.