[NOTE: Blu Mankuma portrayed Sheriff Knox in SG1's 'Nightwalkers,' and provided a character voice in an episode of Stargate Infinity. A US actor who resides in Vancouver, he has appeared in over 150 TV and Film productions, including Supernatural and MacGyver.]
From SciFi Talk:
http://scifitalk.libsyn.com/index.php?post_id=336691
Wed, 7 May 2008
Blu Mankuma
Sheriff Knox (Blu Mankuma) from Stargate SG-1's 'Nighwalkers'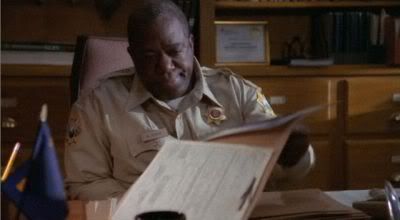 Talented actor in front of a camera or microphone who has racked up some serious genre credits, joins me from Vancouver, BC. Blu chats about his role in Tin Man, plus roles in Blood Ties, The Collector, Gene Roddenbery's Andromeda, The Dead Zone and Beast Wars. Special Thanks to Bill Wanstrom of Wanstrom And Associates. Music is by Victor Stellar.
Download link:
http://media.libsyn.com/media/scifitalk/BluMankuma.mp3