From Digital Spy (UK), a February '08 video interview with Jared Padalecki.
http://www.digitalspy.co.uk/cult/a89995/video-jared-padalecki-supernatural.html
Video: Jared Padalecki ('Supernatural')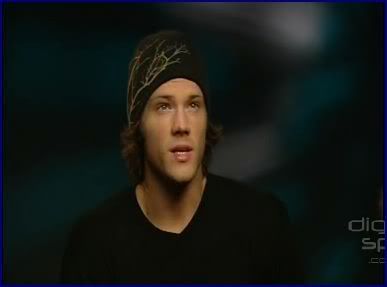 Saturday, February 23 2008, 17:00 GMT
By Neil Wilkes, Editor and Nick Levine, Music Editor
At the end of last season, Supernatural's Winchester brothers finally finished off their longtime nemesis, the yellow-eyed demon. However, in doing so, the pair inadvertently opened the gates of hell and unleashed a whole host of evil spirits into the world. Meanwhile, Dean struck a deal with the crossroads demon to bring Sam back from the dead - but at the cost of his own soul, one year down the line. What happens next? We spoke to the recently-resurrected Sam - actor Jared Padalecki - to find out.
Run time approximately 7:41