From
Digital Spy
(UK):
(Please follow the link for the complete column.)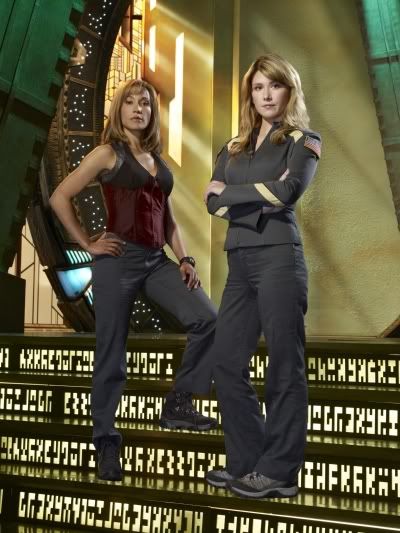 Television - Tube Talk: Q & A
**snippage**
I've heard talks that
Stargate Atlantis
will premier the new season earlier than usual in the US this year, is this true? Will Sky One air them early too? On the subject of Stargate, will Sky One be airing
Stargate: Continuum
like they did with The Ark of Truth back in Easter? Finally, remaining on the same franchise, any news on the proposed spin-off
Stargate Universe
?
- Sion
Neil: Gosh, you know how to get value for your money Sion. Remind me to give you a call when I'm planning my next Ocado order. Season five of

Atlantis

premieres in the US in a couple weeks, then airs here on Sky One from August 19.

Continuum

airs a week earlier.

Stargate Universe

is still very much in development, and is likely to air towards the back end of 2009 if it gets the go-ahead.