From
GateWorld
: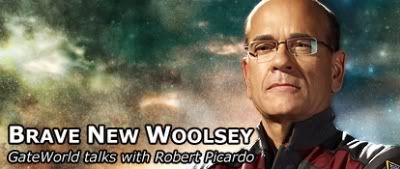 BRAVE NEW WOOLSEY

GateWorld Talks with Robert Picardo
The character who began as an in-your-face, pencil-pushing bureaucrat is now the newest commander of the Atlantis base. I.O.A. agent Richard Woolsey, once a thorn in the side of Stargate Command, is ready to take charge of the expedition -- and veteran actor Robert Picardo is more than ready to play the part.
In GateWorld's exclusive interview, Picardo talks about how he originally came to be cast as Mr. Woolsey five years ago, and how a seemingly flat antagonist became a recurring character. He also discusses Woolsey's need to reinvent himself now that he has taken command of the Atlantis expedition. Finally, the actor reflects on why he loves Stargate, comparing it to his years on Star Trek: Voyager.
GateWorld's interview with Robert Picardo runs approximately 30 minutes. Listen online at your leisure, download it to your MP3 player, or subscribe to the iTunes podcast! The full interview is also transcribed [at the link above].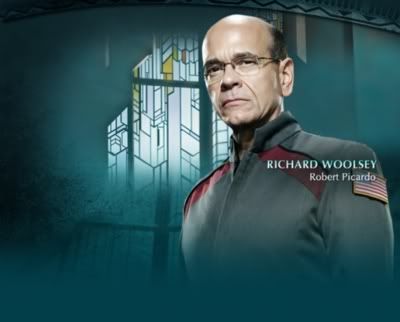 A brief excerpt:
GW: It's one of the greatest stories in drama. The antagonist going protagonist. That journey to get there is one that is probably going to take most of the season.
RP: I agree with you. I mean, it's all about him discovering why he has this ambition and how he can rebuild himself brick by brick to succeed.

Whenever you play a character that's older than your target audience -- because I think science fiction tends to have a younger male audience -- they do hook into a character of any age who wants to reinvent himself. I think that's a feeling that you have in every phase of life. You know, graduating high school and going off to college and saying, "You know what? I don't want to be called Bobby anymore. I want to be Robert. Or Rob." Or I'm going to just change myself. Whatever I didn't like about the way I was interacting. I'm going to try to make, try to present myself as a new individual and see how I can grow into that image."