The series premiere for
Samurai Girl
is scheduled for Friday, September 5 at 8pm on ABC Family cable channel. (The premiere episode will also be repeated Sat, Sept. 6 and Sunday, Sept. 7, also at 8pm.) Starring Jamie Chung, Brendan Fehr, Stacey Keibler and Saige Thompson.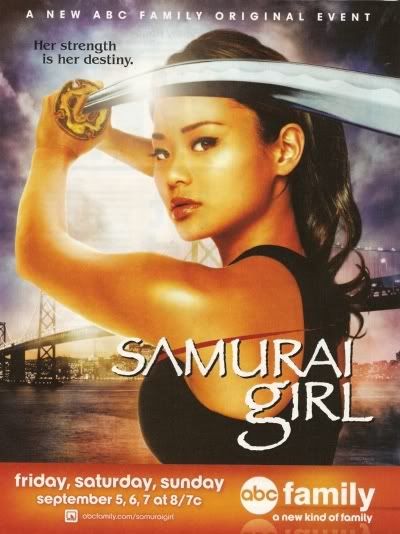 (Please click on photo for larger format.)
'The Book of the Sword,' part 1 of 6. A reluctant Heaven (Jamie Chung) leaves Tokyo with her family and heads to San Francisco for her arranged marriage. After a group of ninjas arrives and turns the ceremony into chaos, Heaven is warned to be careful whom she trusts, so she sets out to seek some answers about her adopted family and her own past.
Official Website