From Australia's SciFi Channel's
SciFi Pi blog
:
(Please follow the link for the complete blog update.)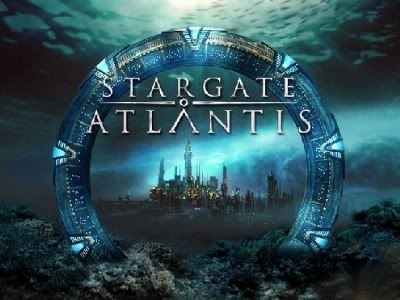 What's On This Week Sep 29 - Oct 5
CAPTAIN'S BLOG
Sunday, September 28
by Captain
Our first sci-fi-fantastic week in October gets the only 'O' month off to one hell of a bang. A Galaxy sized bang!
Welcome to the week that holds SCI FI's Stargate: Atlantis Season One Marathon.
The Whole Season. The Whole Weekend. This Weekend. You'd be crazier than a human-starved Wraith to miss it!
Starting from 9am on Saturday morning and 9am on Sunday morning, with all twenty episodes, one after the other...
..And if that wasn't enough Stargate action for you for one weekend, check out our
feature documentaries on Sunday afternoon - From
Stargate to Atlantis
at 2.50pm and
Behind the Mythology
of Stargate SG-1 at 3.50pm.
It's the cherry on the cake of your Stargate weekend.