At
GateWorld
:
(Please follow the link for the complete GateWorld article.)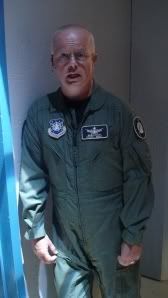 Photo courtesy of Joseph Mallozzi's blog

Gary Jones develops memoir
FRIDAY, SEPTEMBER 19 (ACTORS)

The actor behind Technician Walter Harriman tells GateWorld about plans to bring his slice of life to book form.
...Stay with GateWorld for more updates on the book in the months ahead, and return later today for our premier interview with Gary Jones following SCI FI's all-new episode of Stargate Atlantis!