At the French website,
AlloCiné
, there is a very brief interview with Heroes' Masi Oka: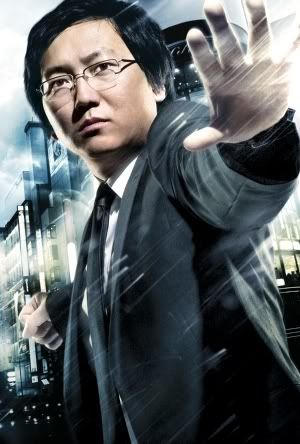 Masi Oka: Season 3 of "Heroes" ...
Using the
google translator
, a brief excerpt:
While season 3 of "Heroes" has just begun in the United States, Masi Oka gave AlloCiné Series everything that makes a hero Hiro! Yatta !
AlloCiné Series: The 3rd chapter of "Heroes" is "Villains". Should we expect the arrival of new Sylar?
Masi Oka : We wanted to talk about this duality that exists in every human being, that fact that we all can become either a hero or a monster. It is up to us to choose our destiny. This is the choice we are talking about in the 3rd season. Of course, new characters will make their appearance. And they will be bad, very bad ...
Untranslated:
AlloCiné Séries : Le 3ème chapitre d'"Heroes" s'intitule "Villains". Doit-on s'attendre à l'arrivée de nouveaux Sylar ?
Masi Oka : Nous avons voulu parler de cette dualité qui existe en chaque être humain, celle qui fait que nous avons tous la possibilité de devenir soit un héros soit un monstre. C'est à nous de choisir notre destin. C'est de ce choix dont nous parlons dans la 3ème saison. Bien-sûr, de nouveaux personnages vont faire leur apparition. Et ils seront mauvais, très mauvais ...