From the SciFi Channel's
Stargate Atlantis
site, updates for October 17, 2008:
Outsiders
* Episode Synopsis
* Episode Photos
NEW Alex Levine Blog update for
Outsiders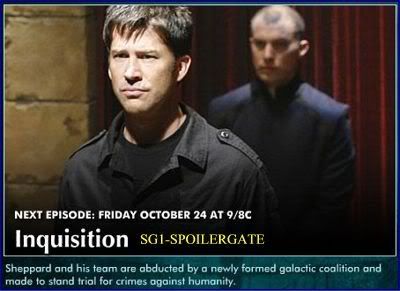 NEXT new episode: Inquisition airs Friday October 24 at its NEW time -- 9pm -- on the SciFi Channel (US).
Sheppard and his team are abducted by a newly formed galactic coalition and made to stand trial for crimes against humanity.

Trailer
for Inquisition at SciFi.com
(Please follow the link to view the trailer in its original format.)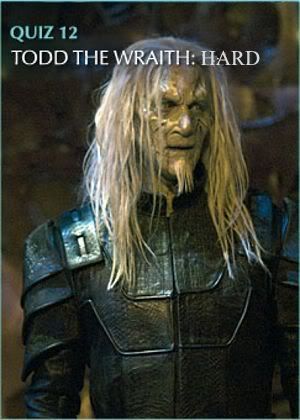 NEW Season 5 Quiz!
Todd the Wraith - Hard