At
TV Squad
:
(Please follow the link for the complete article.)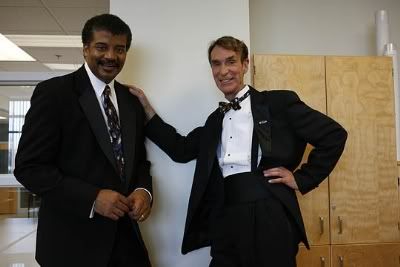 Neil deGrasse Tyson and Bill Nye
Dave Foley and Bill Nye visit Stargate Atlantis this week
Posted Nov 19th 2008 10:02AM by Mike Moody
Do you know what a dilithium crystal is? Ever use the term "cosplay" when discussing your weekend plans? Own more than two non-
Star Wars
action figures? If you answered "Affirmative!" to any of these questions, then you'll be staying home this Friday night, because you're a nerd. It's cool. That means you'll be able to catch this week's ep of
Stargate Atlantis
, with guest stars
Dave Foley, Bill Nye
the Science Guy and astrophysicist
Neil deGrasse Tyson
. All nerds, by the way.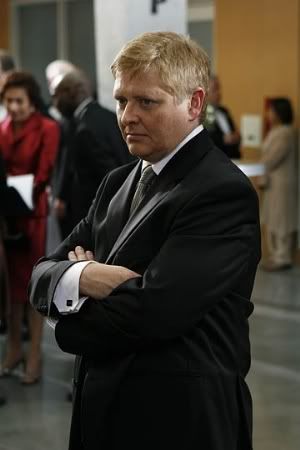 Dave Foley
... This episode, titled "
Brainstorm
," looks to be one of the goofier entries for this final season. And if there's one thing the
Stargate
franchise gets right, it's goofy. So, take a break from "Mortal Kombat vs. DC Universe" on Friday and tune in to Sci Fi Channel at 9 p.m. (8 p.m. Central). Make sure to check out this preview clip first [SciFi Channel episode trailer embedded at the site].