At
Amazon's Armchair Commentary
: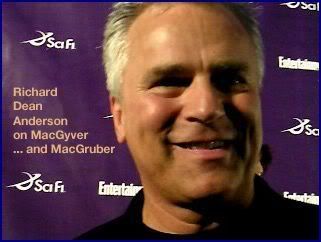 2008 Interview Vault: MacGyver Talks MacGruber
by Stephanie Reid-Simons on December 31, 2008
So when I met
Richard Dean Anderson
a few months ago, he was promoting his movie,
Stargate Continuum
(it's good; you should watch it). But I couldn't resist asking him about one of my favorite Saturday Night Live sketches, "
MacGruber
." Sometimes these kinds of questions are not greeted with grins. But Anderson has a healthy sense of humor about the iconic (and comedic) nature of
MacGyver
(ad-free episodes live
here
), and played along happily, bless him. P.S. That Rainn Wilson thing he talks about is
here
.