At
IGN
:
(Please follow the link for the complete column.)
W2W: Stargate Rehab
Atlantis, Sanctuary and more.
by Tory Ireland Mell
December 4, 2008 - We cover a lot of television here on IGN TV, and there's still way more airing than we normally cover. So in the interest of helping you figure out what's worth watching, we have What 2 Watch, a.k.a. W2W, with our picks for the following night's programming.
Each day one of the IGN editors offers their unique take on what's worth watching, recording, or is otherwise noteworthy. So, without further ado, here are our picks for Friday, December 5, 2008.
... Happy December to all and to all a happy Friday night of television fun! With four kick-ass shows that are sure to rock your very core to the ground, these are sure-fire cures for the Friday night blues.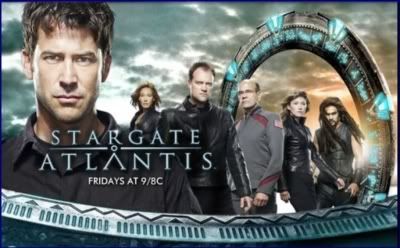 ...
Stargate Atlantis
: "
Infection
" (SCI FI, 9-10pm)
Then, at 9pm shoot on over to the SCI FI Channel for the beginning of my favorite part of the weekend,
Stargate Atlantis
.
In this week's episode, "
Infection
," the Atlantis team discover a Wraith crew in stasis all stricken with a lethal disease caused in part by "Dr. Keller." For its fifth and final season this show has been putting on some pretty good episodes, and this is sure to be one of them.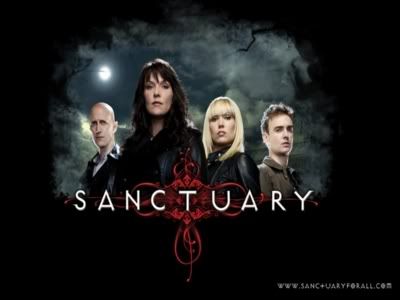 ...
Sanctuary
: "
Requiem
" (SCI FI, 10-11pm)
Don't worry kiddies, at 10pm you don't even have to touch the remote! Leave it on SCI FI for an all-new episode of one of my new favorite shows of the season,
Sanctuary
.
"
Requiem
" takes Dr. Magnus and Will on an underwater adventure, but when their submarine encounters trouble in Bermuda Triangle it's only a matter of time before they turn on each other. If you haven't fallen in love with this show yet, then now is the time. With its unique shooting style and wonderful cast of actors, this show has hit written all over it!