At
SyFy Portal
:
(Please follow the link for the complete article.)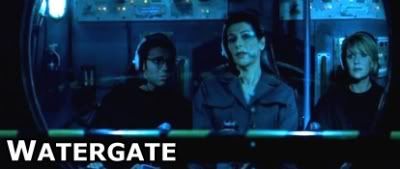 Marina Sirtis Beams Into SyFy Radio
Actress
Marina Sirtis
, who spent seven years as Deanna Troi on "
Star Trek: The Next Generation
," and appeared in four subsequent movies, will join Michael Hinman for SyFy Radio Wednesday beginning at 10 p.m. ET.
Sirtis, who turns 54 in March, entertained audiences as the telepathic half-Betazoid ship's counselor on the Enterprise. Her character started coming off a relationship with Cmdr. William Riker, played by
Jonathan Frakes
, and for a while was centered around Lt. Cmdr. Worf (
Michael Dorn
), before moving back to Riker in the subsequent movies.
Her resume includes a number of genre shows including "
Earth: Final Conflict
," "
Stargate SG-1
," "
Star Trek: Voyager
," "
Star Trek: Enterprise
" and others.
... Hear Michael Hinman on SyFy Radio every Wednesday at 10 p.m. ET/7 p.m. PT at
http://www.blogtalkradio.com/syfyradio
.