At
Kids Need to Read
: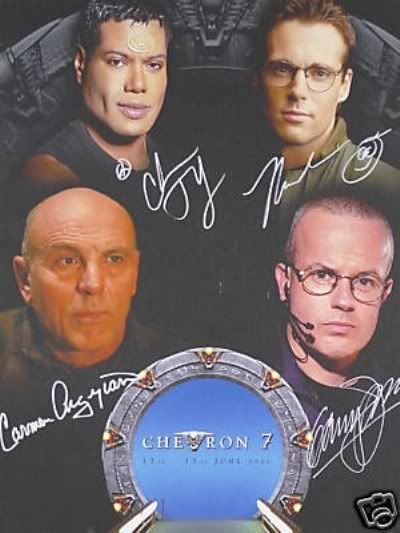 Dial in to Our Latest Auction!
Kids Need to Read Charity Auctions presents a rare collectible for any fan of the long-running
Stargate
franchise! Check out this official canvas from the Chevron 7 Convention held in Northampton, England in June 2008. The canvas is autographed by well-known
Stargate
actors
Michael Shanks
(Dr. Daniel Jackson),
Christopher Judge
(Teal'c),
Gary Jones
(Walter Harriman) and
Carmen Argenziano
(Jacob Carter/Selmak).
The full-color canvas measures 14″ x 18″ and comes with a Certificate of Authenticity.
EBAY