From a Jim Butcher web site announcement: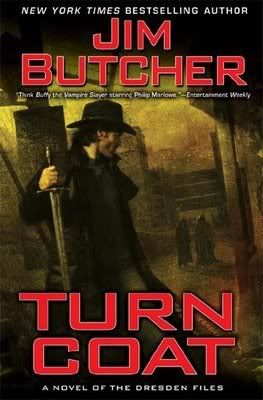 Sample chapters of the new The Dresden Files novel, 'Turn Coat,' are uploaded every Tuesday. Chapter One was posted February 11th, and today Chapter Four is available.
Find them
here
.
"Turn Coat" arrives April 7th. Pre-order it in
hardcover
from Amazon.com, or in or
audio format
, or through the
Jim-Butcher.com
store.
Discuss the sample chapters with other fans on the
Jim Butcher forum
.