At the French web magazine,
Génériques
(Paris, France):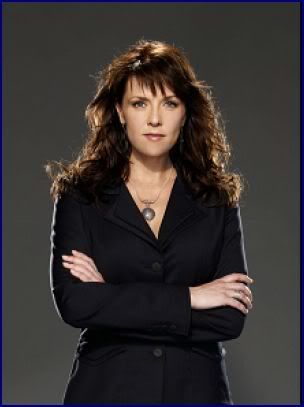 Sanctuary: Amanda Tapping
Par Pierre Langlais By Pierre Langlais
(I used Google
translater
to translate this article from French into English)
A brief excerpt:
As often in the SF series, Sanctuary talk about tolerance towards those who are different ...
Science fiction can indeed speak of things that come out of the ordinary. We are not trying to preach to anyone, just to tell good stories. Sanctuary deals with the meaning of the word "abnormal" and the meaning of "normal", preferring to see Helen Magnus in "abnormal" a natural evolution of humanity.