At
SciFi Wire
:
(Please follow the link for the complete interview.)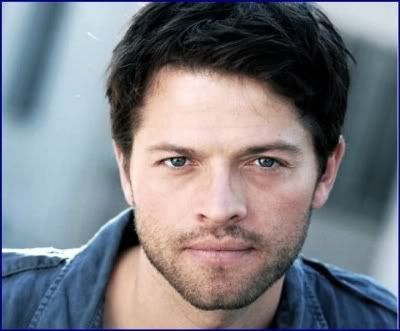 Supernatural angel Misha Collins reveals season-ending spoilers
By Jenna Busch
ON 03/11/09
Misha Collins
, who plays the angel Castiel on The CW's
Supernatural
, told SCI FI Wire that he will return as a series regular now that the show's been picked up for a fifth season and promised that his winged character will kick some ass in the near future. Collins also offers us a few spoilers for the rest of this season.
Following is an edited version of our exclusive interview with Collins. Supernatural airs Thursdays at 9 p.m. ET/PT on CW.
A brief excerpt:
Your character, Castiel, is accused by Anna [
Julie McNiven
] of not being able to feel real emotion, but he seems to have a real affection for Dean [
Jensen Ackles
]. How do you work with that sort of dichotomy?
Collins: Yes, how do you explain the homoerotic tension [laughs]? ... I think that it's sort of, by the transitive property, he's beginning to feel emotion ever so slightly. That's my answer to the question. By his proximity to Dean, some of Dean's human properties are beginning to rub off on Castiel. And he's starting to feel, and I think that he doesn't really know how to interpret the feelings.
I wondered if something like what happened to the character Anna will happen to Castiel. Do you think it's possible that this could result in a situation where he would decide not to be an angel anymore (like Anna did) if he gets too close to Dean and his human emotion?
Collins: I have no idea what they're going to do next year, but since they've established that angels can fall and feel emotion and have real human experiences, it stands to reason that they're at minimum going to flirt with that possibility with Castiel. It seems like it would heighten the dramatic tension nicely. And it would be really fun to play that as an actor, experiencing that for the first time. Feeling emotion.

There's this great Wim Wenders movie, Wings of Desire, ... the Nicolas Cage movie City of Angels was sort of a remake of that German movie. In Wings of Desire, Bruno Ganz, who is the actor in that film, he's an angel who falls and then begins to feel human emotion and goes through a transformation. And watching him go through that transformation is so cool, and playing that myself is an exciting prospect, so I hope they go in that direction. That would be really fun.